Hey y'all!
This past week has been quite a busy and overwhelming one, but it's going well! I only have a few more days until fall break so it's all downhill from here! I turned in my first big college paper last night and that was stressful, but I survived!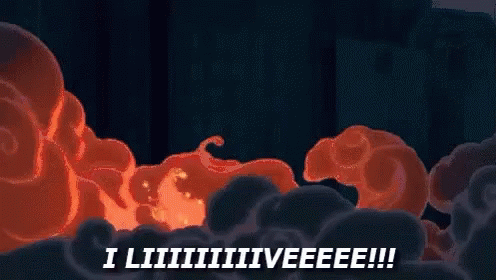 Anywho, let's get into the third part of the Isaiah 51 devotional!
---
Seek the Lord. (Is 55:6-7)
6 Seek the Lord while He may be found;

call to Him while He is near.

7 Let the wicked one abandon his way

and the sinful one his thoughts;

let him return to the Lord,

so He may have compassion on him,

and to our God, for He will freely forgive.

Every once and a while you read a verse that immediately sparks a question. Isaiah 55:6 was one of those. It seems to give the connotation that God isn't in every moment or near enough to Earth to hear you. This verse almost feels out of place because of it. It feels like this verse was just added into the rest of the passage. But if you dig into it, there are multiple things to note here. It really does fit into the surrounding verses.
First of all, this was written in a time where the Holy Spirit did not reside in every single one of His people. There were a select few that did have the Holy Spirit living inside of them. Isaiah, for example, and other writers of the books of the Bible. It was only after Pentecost that the Spirit-filled believers upon receiving the gospel. 
Secondly, this verse, while seeming strange, is simply a call to His believers, asking for their commitment and attention. It is not just "scan around for Him". It isn't "look blankly". Isaiah uses the word "seek". Merriam-Webster Dictionary defines seek like this: "to go in search of, to try to discover". This means action. Same with "call". This means activity. We, as believers, are not called to passivity when it comes to following our Abba Father. 
And lastly, it is true that some places seem to be closer to Heaven than others. They have clearer airspace and you can sense more of the Spirit's movement there. In the book The Happy Intercessor by Beni Johnson, she explains it like this.
"A thin place is a place where Heaven and earth are close. It is easier to experience the spiritual realm in these places. A lot of times, you can tell you are in a "thin place" because there are a lot of spiritual or creative people who are gathered there."
In Isaiah 55 verse 6, we see a possible reference to this type of setting. Calling to the Lord while He is near may infer that there are times and places where the movement of the Spirit is particularly strong and we may experience opportunities for intense closeness and connection. The Lord is actively seeking these places with his children.
When we keep reading down to verse 7, it is a little less confusing than the verse before it. It is a very simple cry to repent. There is nothing unusual about it; it is simply an invitation.
Once again, an invitation is being offered here. God is a loving, gracious God. He is one who is righteous, but in the same moment, He is forgiving. What a paradox! Often in scripture, God is referred to as a father, and you cannot see this displayed anywhere better than this verse here. Our Heavenly Father is completely in power. He is fully in charge of everything that goes on in this vast universe. There are many descriptions of God in the Psalms talking about His thundering voice from Heaven, or calling Him "The God of glory". This is absolutely, 100% true. And yet, we see in all of this unbelievably powerful, not-able-to-be-matched deity, He is gentle with His children. Having been born into the family through faith in His Son, Jesus, we are now His kids. He loves us more than we understand. He instructs us, and yes, that does mean sometimes needing tough love. But that is what a Father does.
He wants to be near to us. He longs to be close to us. God is a jealous God, and He will do everything to protect His children. He is loving, gracious, and glorious. We need to focus on all aspects of His nature. Yes, God is gentle, but He commands the cosmos. He is holy. That is incredible, but it shouldn't be scary. If anything, it is awe-inspiring. He loves us beyond any capable measurement in our human minds.
God, thank you for Your mind-boggling affection toward Your children. You are holy and wonderful. We say yes to Your adventure, for following You truly is that. Fill us with Your love and with Your Spirit. Come move in our cities and in our nation. Come break down our walls and wreck us with Your love. We ask for more of You, Jesus. Thank you for the freedom we have through You. Change us from the inside out. Give us fresh eyes. We love You, Abba.
Next Steps:
God, teach me how to go searching for You at all times. Help me to press in.
Where am I not running towards You? How do we remedy that, Lord?
God, where have I fallen into a state of passivity? Call me back to the life You breathe into your children.
---
song of the week: two of them this week!
---
Now go forth, mis amigos and amigas, and smile. Your day is just beginning. Make the best of it. Don't procrastinate. Work hard. Make me proud. 🙂
Love you all,
Madeleine